Partners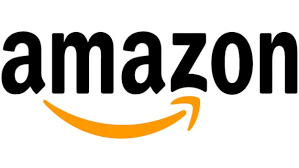 CafeSquad OnDemand Help, Marketing, WebSite and Applications for Restaurants
CafeSquad Products
CafeSquad provides a subscription based access to portal and applications to restaurant owners with a comprehensive set of mandatory digital marketing services. CafeSquad provide On Demand help to restaurant owners, engage customers using the web, mobile and social media. CafeSquad builds long term customer relationship for restaurants using Loyal Club, Daily Specials and Social media. CafeSquad increase revenue from online ordering, catering orders, reservations and cost control using OnDemand help.
CafeSquad Services
CafeSquad portal and applications help restaurant owners increase revenue by engaging with customers and getting on demand help for the restaurants including: OnDemand Help and Hiring Instant Digital Promotion of Coupons, Happy Hours, Daily Specials and Events Loyal Customers Club Fully Customized WebSite and Search Engine Optimization Social Media Marketing, SEO, Reviews and Reputation Management Unlimited Online Orders, Customer Reservations and Catering Inquiries Specials, Coupon and Promotion via Email, Text and Fax
CafeSquad mission is to provide OnDemand Help for Restaurant Owners via Digital Solutions powered by Web, Social Media, Apps and AI. CafeSquad provides a subscription based digital solution to increase revenue for the restaurant owners by cutting down expenses on customer acquisition and online orders, getting on demand help and connecting with customers. CafeSquad offers features to make life of restaurant owners easier via our Web and Mobile Application. Our goal is to help the restaurant owners achieve their revenue goal utilized our bundled service packaged and help them grow their business. Easy to use features of CafeSquad along with OnDemand help from our support team makes CafeSquad an ideal solution for restaurant owners.